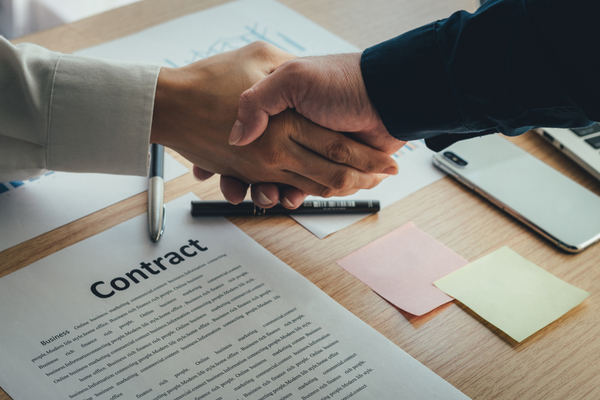 BTG Lawsuit Claims Marketing Company Was Significantly Overcharged on Postage
A fundamental aspect of every business depends on business partners upholding their contractual obligations.
This issue is at the center of a recent lawsuit filed by the Business Trial Group asserting that a national marketing company was significantly overcharged for postage by its mailing vendor.
Hamlin & Associates, Inc., a national marketing company for automobile dealerships, had a nearly 16-year business relationship with MBI Direct Mail, Inc., its mailing/printing vendor. Under their business relationship, Hamlin would provide digital content to MBI, and MBI would then print the content onto hard copy flyers and mail these items to consumers and potential automobile customers in mass volume.
Hamlin and MBI had a mutual understanding and agreement that the pre-paid and quoted postage costs and the actual postage costs incurred for a job should ultimately reach a breakeven point, where there was little or no significant difference between the two.
"For many years, Hamlin placed immense trust and confidence in MBI to comply and abide by this understanding," the Complaint states.
In June of this year, Hamlin started evaluating the possibility of bringing its printing and mailing services in-house. At this time, the Complaint explains, the company discovered a major discrepancy between the postage it had pre-paid to MBI and the actual postage that MBI incurred. In the past year alone, this discrepancy was allegedly more than $300,000.
The Complaint asserts that Hamlin found out that MBI permanently kept and pocketed the differences between Hamlin's pre-paid postage and the actual postage. And that MBI did this instead of refunding or crediting Hamlin, and without any discussion or notification to Hamlin.
The Complaint alleges that after further investigation, Hamlin discovered that MBI has overcharged the company in this manner for at least the past five years, in amounts exceeding hundreds of thousands of dollars per year. Hamlin continues to investigate its records going back further.
Within the printing and mailing services industry covering the business relationship between Hamlin and MBI, it is industry standard to charge the actual postage costs for these mailing jobs. The Complaint contends that MBI has clearly violated such standard.
Hamlin has retained Business Trial Group attorneys Thomas S. Cargill and Cari Whitmire to prosecute the company's interests in this matter.
TALK TO AN EXPERIENCED CONTRACT DISPUTE LAWYER
Our experienced business litigation attorneys routinely handle breach of contract and fraud lawsuits involving all types of agreements and industries.
At the Business Trial Group, our goal is to not only be the best business litigation attorneys in Florida, but to make the highest quality representation affordable. It's our firm's philosophy to not charge upfront or hourly attorneys' fees. As a contingency-fee law firm, our clients owe us nothing unless and until we make a recovery for them.
To discuss your situation with the Business Trial Group at no cost, contact the Business Trial Group using our contact form or call 888.874.9075.