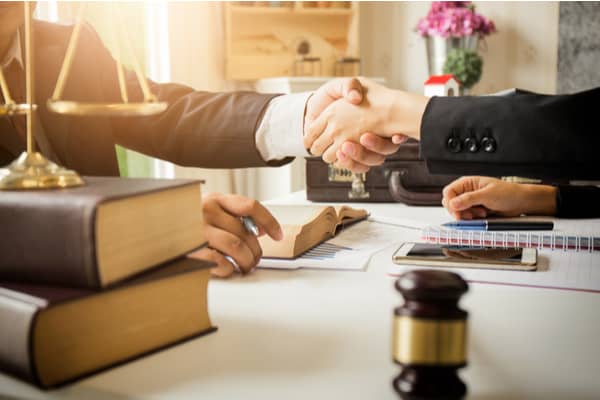 Legal Malpractice Complaint Filed Against The Pendas Law Firm
When you hire an attorney, you put your trust and confidence in that attorney to protect your interests. Unfortunately, that doesn't always happen.
Business Trial Group attorney Thomas S. Cargill recently filed a legal malpractice lawsuit on behalf of our client against their former attorney and law firm.
In June 2013, our client suffered significant injuries following a fall that occurred as a result of conditions at a restaurant.
Just over two years later, our client retained The Pendas Law Firm in August 2015 to pursue claims for damages against those responsible for his fall. Pendas attorney Jeremy Hill was in charge of overseeing and providing professional legal services to our client.
Under Florida law, the statute of limitations to file a personal injury lawsuit for damages is four years from the date of the incident.
The Complaint alleges that, unbeknownst to our client, the Pendas firm largely forgot about their case and never filed a lawsuit. This happened despite our client periodically contacting the Pendas firm for an update. Often, he found it difficult to get responses from either Hill or the Pendas firm.
Throughout this process, our client was under the impression that the Pendas firm and Hill were taking all appropriate steps to pursue his claims, including filing a lawsuit.
In December 2018, our client was finally able to have a telephone conference with Hill. The Complaint explains that at this time, Hill disclosed for the first time that they never filed the lawsuit and that it was now too late—the statute of limitations had passed.
Due to Pendas' and Hill's alleged failure to file in a timely manner, the Plaintiff has suffered significant damages, including the loss of all ability to recover damages for their claims. 
The Pendas firm and Hill owed our plaintiff a fiduciary duty of care in providing professional legal services, including an obligation to act in good faith, to act with undivided loyalty, to provide full and fair disclosure of all material facts, and to provide competent advice. 
Our client asserts that the Pendas firm breached this duty when it failed to recognize and advise our client that the statute of limitations was approaching and to timely file the claim.
FLORIDA CONTINGENCY-FEE LEGAL MALPRACTICE ATTORNEYS
The Business Trial Group's legal malpractice attorneys have a strong track record of helping clients recover lossesdue to attorneys' errors. 
Our attorneys have filed legal malpractice cases against well-known law firms for significant errors made on behalf of their clients. For example, a jury recently awarded $1,790,000 to a Business Trial Group client against her former attorney and his law firm. 
Our attorneys handle legal malpractice cases on a contingency-fee-basis, which means our clients pay for results, not hours, and there are never any upfront costs to hiring us. Our mission is to not only be the best legal malpractice attorneys in Florida but to make the highest quality representation affordable.
If you've been the victim of attorney malpractice, consider contacting the Business Trial Group today. To discuss your claim with an attorney at no charge and with no obligation, fill out our online form.