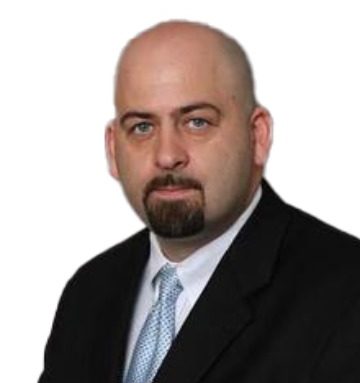 Amir Isaiah is the chair of the Restructuring, Insolvency and Receivership practice for the firm. Amir has served as a court-appointed fiduciary and "arm of the court" for over 35 different federal and state courts across the state of Florida, including numerous times on behalf of the U.S. Department of Justice, where he routinely acts as a Receiver, Custodian, Curator, Monitor, Liquidating Trustee and/or Assignee for the courts to marshal, manage, operate, preserve, safeguard, restructure, and/or liquidate various types of businesses, distressed real estate, and other troubled assets.  Prior to joining the firm, Amir was a partner at a prominent South Florida law firm, where he served as a court-appointed fiduciary in a variety of matters, and oversaw the firm's state court receivership and forensic accounting practice.
Amir has extensive experience participating in federal and state government investigations by the FBI, SEC, CFTC, FTC, FDIC, IRS, U.S. Dept. of Justice, U.S. Attorney, Attorney General of Florida, Florida Department of Insurance, and the Florida Division of Financial Services.  He regularly provides legal services, forensic accounting, fraud investigation, mediation, and consulting services for law firms, private companies, and government agencies.  Amir routinely assists in the operation, liquidation, and investigation of domestic and international businesses and conducts operational reviews, due diligence, business consulting, business turnarounds, and financial advisory in bankruptcy, restructuring and insolvency related matters.  In addition, Amir consults on business interruption insurance claims, real estate transactions, tax matters, estate planning, and the reconstruction of accounting records for domestic and international businesses.
Amir is a Supreme Court Certified Mediator and Qualified Arbitrator, a founding member of the Florida Fiduciary Forum, and a member of the National Association of Federal Equity Receivers (NAFER).  He is also a longtime member of the Executive Counsel of the Business Law Section of the Florida Bar, where he has served numerous times as moderator for the Section's flagship program, the Business Court Roundtable, and has Chaired the State & Federal Court Judicial Liaison and Membership Committees for the Section.  Amir is also routinely certified by the Florida Bar to provide Continuing Legal Education to attorneys.
In addition to his practice, Amir serves as a member of the adjunct faculty at the University of Miami School of Law, where he teaches Problem Solving in Real Estate Development to attorneys, as part of the Real Property Development Master of Laws (LL.M.) Program.  He has also served for many years as an adjunct law professor at Florida International University College of Law, where he has taught law courses on bankruptcy law, insurance law, and (is presumed to be the only professor to have ever taught a law course exclusively on) receiverships.  In addition, Amir frequently serves as a guest speaker, panelist and moderator at numerous Florida Bar sanctioned events on the topic of receiverships, the role of fiduciaries, converging issues between bankruptcy and receiverships, the U.S. economic housing crisis, problem solving in real estate development, Florida's complex business courts, bankruptcy and insurance law.  He recently served as faculty at the Florida Circuit Court Judges (FCCJ) Annual Conference, and the Florida Dispute Resolution Center (FDRC) Annual Conference, presenting on the topic of receiverships.
Amir is a member of the Florida Bar and admitted to practice before the U.S. District Courts for the Southern District of Florida.  He is the recipient of dual Master of Laws (LL.M.) degrees in Real Property Development, and Taxation (with a Certification in International Taxation), from the University of Miami School of Law.  He earned his law degree from St. Thomas University School of Law and a bachelor's degree in Professional Music from Berklee College of Music.
CONTACT
BAR ADMISSIONS
MEMBERSHIPS
Florida Bar Association

Florida Fiduciary Forum
National Association of Federal Equity Receivers (NAFER)
EDUCATION
St. Thomas University School of Law
University of Miami School of Law
Berklee College of Music