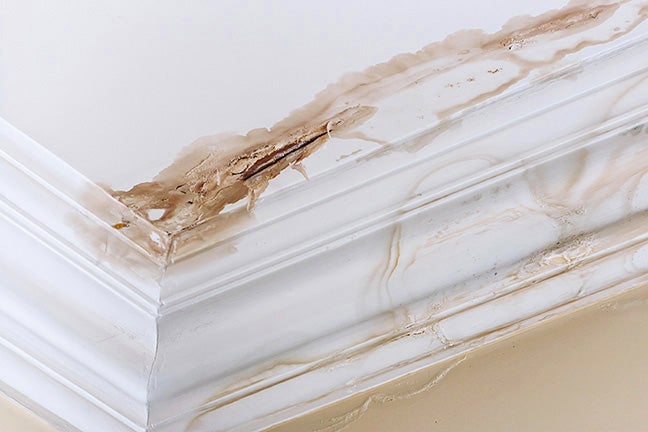 4 Essential Steps To Take When You Discover Water Damage in Your Home
Water damage in your home is not only a nuisance; it can cause significant financial hardship and emotional distress. When you are a member of a condo or homeowners' association, navigating the nuances of your association's insurance coverage can add to your troubles.
It's easy to feel overwhelmed, but there are several steps you can take to ensure that the situation is properly resolved. Acting promptly can also help you recover any financial losses sustained by the damage.
1. If possible, identify the source of the damage
Flooding, broken or corroded pipes, construction-related defects, appliance malfunctions and excessive humidity can cause water damage. What appears to be a small leak may be the first sign of a much greater problem. Even if the damage seems minimal, it's critical to take action as soon as you notice it.
Once a leak or pipe burst has begun, your belongings may be exposed to irreparable damage and you could be at risk for environmental hazards like mold.
When you find out which issue caused the water damage on your property, make sure to take photos so that the progression of the damage can be monitored. If you have any photos of the property prior to the water damage, keep those as well.
If you are not able to locate the source of the leak, contact a professional to investigate the situation.  It is important to take action as soon as the leak is discovered to preserve your rights to insurance coverage and other remedies.
If litigation becomes necessary, having sufficient documentation could significantly improve the likelihood of recovering your losses.
2. Notify your homeowners' or condo association
As soon as you identify the source of the water damage, contact the party responsible for building, maintaining or renovating your property.
Homeowners' associations and condo associations generally offer insurance covering water damage in common areas, or damage caused by ruptured pipes and pre-existing plumbing issues.
It's best to keep a written record of any correspondence with your association. That way, if they fail to give you access to the coverage your insurance guarantees, it will be easier for you to file a claim.
3. Put the insurance carrier on notice
Depending on your insurance plan, you may be eligible for reimbursement for the repairs and remediation.
Most homeowners' insurance plans have certain restrictions, so it's important to be as detailed as possible when contacting the insurance carrier. Take note of the repairs they will and will not cover, so that you can later make sure your coverage rights are protected.
4. Call a remediation expert within 24-48 hours
The remediation process is critical to resolving water damage. Though your homeowners' or condo association may put you in touch with an expert, you should make sure that the remediation company is legitimate before allowing them to assess your home.
Remediation experts can be expensive, so in addition to keeping receipts of any damage repair, make sure to keep any appliances, furniture, valuables, or perishables that have been damaged by the leak. You may be able to claim reimbursement for this damage down the line.
How much will it cost to assess and repair the damage?
The financial burden of remediating water damage can be immense.
The Business Trial Group's board-certified construction lawyers accept cases on a contingency-fee basis, and can ensure that an expert assesses the damage to your property free of charge.
In the event that an insurance carrier denies you the full coverage to which you are entitled, you may need to file a claim. These types of cases are extremely complex, involve multiple parties, and can last years.
Our attorneys have worked with condo association and homeowners' association boards to recover damages without the need for assessments, and have recovered millions for homeowners.
Learn more about your rights as a homeowner, or contact us today for a free case evaluation.