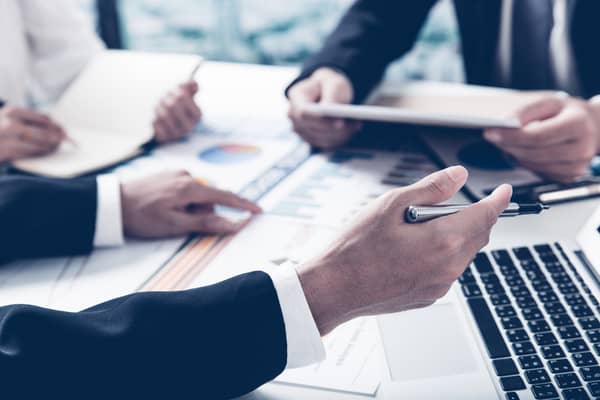 FINRA's New Rule Limits Brokers From Being Named as Customers' Beneficiaries
FINRA recently adopted a new rule to limit stockbrokers from being named a beneficiary, trustee, or executor by a customer.  The new FINRA Rule 3241 protects investors by requiring all FINRA-member brokerage firms to affirmatively address any situation where a customer appoints a firm's stockbroker as beneficiary or to another position of trust such as a trustee or executor.  Rule 3241 requires the brokerage firm to affirmatively permit or prohibit the stockbroker from acting in such capacity or receiving a bequest from a customer's estate.  The Rule takes effect on February 15, 2021.
FINRA has explained that it adopted the new Rule because investment professionals face potential conflicts of interest when they act in positions of trust for a customer.  The conflicts can include a financial advisor benefiting from his or her influence over significant monetary decisions, which may harm the customer.  FINRA also found that senior investors – including those suffering from mental impairments such as dementia – are particularly vulnerable when they appoint their advisor to a position of trust.
Under the new Rule, the brokerage firm must assess the risks created by a customer's appointment of a registered person to a position of trust.  Some of the risks include: potential conflicts of interest; the customer's age; the size of any bequest as compared to the size of the customer's estate; whether the stockbroker has been named as a beneficiary to other customers; and any indications of customer vulnerability or undue influence.
Although Rule 3241 does not prohibit a stockbroker from being named a customer's beneficiary or receiving a bequest from a customer's estate, brokerage firms will be required to carefully determine whether to allow it.  Brokerage firms that affirmatively approve of such a relationship must reasonably decide that it does not present a risk of financial exploitation.
If you want to read the new Rule 3241, it can be found here.
At Morgan & Morgan, we are committed to fighting for justice against brokerage firms and investment advisory firms that exploit their customers.  We commend FINRA for passing the new Rule 3241, which hopefully will help protect customers from being taken advantage of by their financial advisors and stockbrokers.
The Business Trial Group at Morgan & Morgan helps investors recover their losses on a contingency basis. We are only paid if we successfully recover money for you.  We have helped investors recover tens of millions of dollars of investment losses.
The Business Trial Group is part of the largest contingency law firm in the nation, with over 700 lawyers and offices nationwide. Contact us at 888-251-2668 today to speak with an experienced securities attorney.