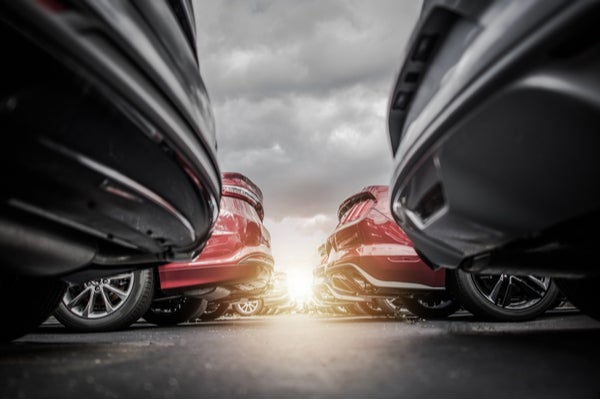 Business Trial Group Wins Jury Verdict for Car Dealership in Orlando Tortious Interference Case
After a two-week trial in Orange County, Florida, Business Trial Group attorneys Benjamin Webster, Tom Cargill, and Cari Whitmire won a $250,000 jury verdict for a car dealership in a business interference lawsuit.
The Business Trial Group represented Dealer Services Financial Center, a business that operates car dealerships in Central Florida. The Complaint alleged that Tennessee-based Cal-Tenn Financial, LLC and its affiliates wrongfully and maliciously interfered with Dealer Services' business relationships by sending false and misleading statements to third parties, including consumers and a loan servicing and finance company.
The jury heard how Cal-Tenn sent correspondence to Innovate Loan Servicing Corporation, falsely accusing Dealer Services of engaging in certain fraudulent business practices, and how Cal-Tenn sent letters containing to Dealer Services' customers, which wrongfully painted Dealer Services in a negative and false light. Evidence was presented at trial that the statements were false, harmful, and made intentionally or with reckless disregard for the truth.
After four years of litigation and over two weeks of trial, an Orange County jury determined that Cal-Tenn's conduct was wrongful and awarded Dealer Services $250,000 in damages.
What is tortious interference?
Businesses that suffer financial losses due to another's misconduct may be able to bring a business tort lawsuit, which allows for the recovery of damages for civil wrongs.
One common business tort claim is tortious interference. Tortious interference occurs when one party unlawfully interferes with another party's contract or business relationship. This interference can arise in a variety of contractual or business relationships, such as employment, unfair competition between competitors and inheritance disputes.
To prove tortious interference, the plaintiff must show that the defendant knew about a valid contract or relationship between two parties, and intended to disrupt the parties' relationship. The plaintiff must also show that he or she suffered financial losses due to the defendant's interference.
Experienced Florida Complex Commercial Litigation Attorneys
Lawsuits involving business torts are often complex, so it is vital to hire a law firm with experience and a successful track record prosecuting business tort lawsuits.
The Business Trial Group specializes in complex commercial litigation on a contingency-fee basis, which means you pay nothing unless we win. This allows businesses, regardless of their size or financial strength, to achieve a just result, and makes commercial litigation affordable for businesses that have been wronged.
Find out if you have a business tort case during a free case review.