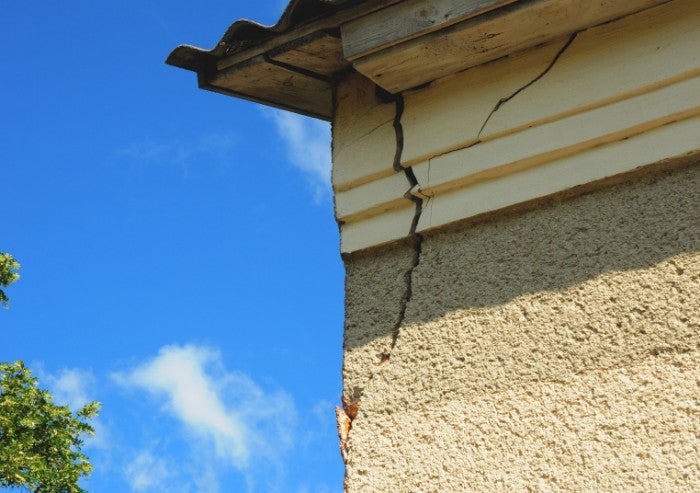 Disgruntled Homeowners File EIFS Synthetic Stucco Lawsuits
Traditional stucco siding provides a solid, long-lasting, low-maintenance, and seamless home exterior. But many homeowners have learned the hard way that what they thought was stucco is, in fact, a synthetic stucco known as Exterior Insulating and Finish System (EIFS). EIFS prone to water-related defects that can cause major headaches—and expenses—for homeowners.
Since the 1990s, homeowner across the country have filed EIFS lawsuits seeking compensation for water damage and other losses. As with other types of construction disputes, these cases can be difficult to litigate due to the many parties involved. When successful, however, EIFS lawsuits have resulted in plaintiffs recovering tens to hundreds of thousands of dollars.
The Business Trial Group handles construction litigation on a contingency-fee basis. Our clients pay only for results, not for hours. This model allows every legal option to be pursued without the burden of ever-accumulating attorney fees.
Find out if you might have an EIFS construction defect claim during a no-cost, no-obligation case review.
Real Stucco vs.
EIFS
Commonly used in the Southwest, Florida, and Texas, stucco siding is a mixture of Portland cement, sand, lime, and water. It is applied in three layers over a wire or wood lath and finished with an acrylic-polymer top coat. Rock-hard but also permeable, stucco provides excellent insulation, durability, and breathability. Moisture that gets behind the façade escapes through tiny pores in the surface, reducing the chances of rot and decay.
EIFS is a stucco alternative developed in Europe and introduced in the United States during the 1960s. An EIFS cladding system utilizes a rigid-board insulation attached to masonry or stud-framed walls. A mesh-reinforced base coat is applied over the insulation board, followed by a finish coat. Although designed as a waterproof system, water and water vapor can seep behind the EIFS surface through cracks and fractures and enter the wall system. Once it does, there is no way for water to escape the non-breathable EIFS.
EIFS
Problems
Water that becomes trapped behind an EIFS system can cause serious moisture-related problems, including:
Mold, mildew, or fungi growth on interior w

alls

Cracked drywall

Cracking, peeling, and bubbling paint

EIFS

cracking and delamination

Rotting wood

Damage to wall structures

Structural failure

Increased humidity

Insect infestation

Respiratory and allergy ailments
In addition to moisture-related problems associated with EIFS systems, homeowner have reported other issues, including:
Diminution of home value (often as high as 20 to 35 percent)

Homeowners policies not being renewed

Banks refusing mortgage extensions

Re

altors refusing

EIFS

home showings
In cases where insurers have limited their exposure with EIFS exclusions or refusal to insure EIFS homes, homeowners might be forced to bear the costs of home inspections and repairs. And if insurance becomes less attainable for EIFS, affected homes will continue to lose value.
EIFS installers may also have difficulty obtaining insurance coverage due to the high degree of risk and the possibility of litigation. EIFS manufacturers that are sued by homeowners generally deny the claims and attribute moisture problems to improper installation.
The latest generation of EIFS is purported to address moisture buildup issues. But insurers don't always differentiate between older "barrier" EIFS and newer "drainable" EIFS.
Determin
ing if Your Home Exterior is
EIFS
Homeowners who are unsure whether their siding is real stucco or EIFS can perform a few simple tests.
The easiest is to knock on the siding. Real stucco is completely rigid and has no "give" to it, while synthetic stucco yields slightly and tends to produce a hollow sound when knocked on. The most foolproof way is to break into spot on the siding. A layer of foam board indicates EIFS.
If you are unable to tell whether you have real or synthetic stucco, hire a professional home inspector to examine the siding. A pro will also be able to inspect for water damage, something that is very difficult for a homeowner to do. The presence of water damage in an EIFS system might be cause for legal action.
Contingency-Fee Construction Dispute Lawyers
EIFS construction disputes tend to be complex. They often involve the EIFS manufacturer, distributor, applicator, contractor, and homeowner. A builder or real estate agent who fail to disclose the use of EIFS may also be implicated. The many contracts, individuals, and businesses that can make up a single EIFS case can lead to multiple claims and counterclaims that take a long time to resolve.
The Business Trial Group's contingency-fee model takes the pressure off our clients to seek a quick settlement. However long it takes to recover your losses, you will never pay hourly fees. And if we don't recover money for you, you pay nothing.
Discuss a potential EIFS lawsuit with our lawyers, free of charge, during an initial case review.