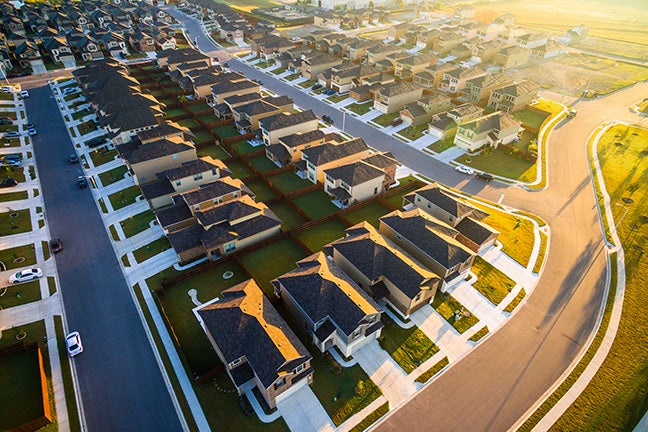 Florida Homeowners' Association Fraud and Embezzlement Costs Millions
Condo owners' associations (COAs), homeowners' associations (HOAs), and other residential community management organizations are common targets of fraud, causing millions of dollars in community fund losses nationwide each year.
Florida has the most community associations in the country.
The problem is acute in Florida, which leads the nation in the number of community associations. The theft of association funds can result in unpaid bills, uncompleted projects, and increased member fees. Legal action is often necessary to recover stolen funds. In many cases, third parties such as management companies and even banks can be sued to recover this money.
The Business Trial Group represents community association owners, members, and boards in lawsuits against those who have stolen or misused association funds.
If you suspect that your community has been the victim of fraud or embezzlement, contact the Business Trial Group's Florida HOA and COA attorneys for a free case review.
Recent Cases Show Extent of Florida COA, HOA Fraud
Florida has more than 47,000 community associations, comprising an estimated 9.5 million residents. These residents pay billions of dollars in fees each year to ensure that obligations such as utilities, security, insurance, maintenance, and landscaping are met.
It is not uncommon for opportunistic fraudsters with insider access to attempt to steal money from associations. This is a common occurrence in Florida, as the following stories show:
Even when fraudsters are caught, it can take years to recover stolen association funds, so if you suspect fraud, it is important to take immediate legal action with an experienced Florida Homeowners and Condo Association attorney.
How to Detect Homeowners' and Condominium Association Fraud
Fraudsters tend to employ similar types of schemes to steal association funds, such as using credit cards for personal expenditures, manipulating accounts receivable, altering records, creating and paying fictitious vendors, arranging vendor kickbacks, check tampering, writing checks to cash, and theft of cash receipts.
Common red flags of condo and homeowners association fraud include:
Balances that exceed budgeted amounts
More than one payment to a vendor that was supposed to be a one-time transaction
Vendor's address or name is the same as an employee or board member's
Delayed bank deposits
Duplicate payments
Missing petty cash
Discrepancies in accounts payable and accounts receivable
Suspicious "consulting" fees
Services that were paid for but not performed
Checks made out to "Cash"
Copies of receipts and other documents, rather than originals
While any of these incidents may be a simple error in isolation, they can also indicate a wider fraud pattern and should be investigated with help from an experienced Florida fraud attorney who can advise you on how to identify misconduct and hold the perpetrator accountable.
Florida Association Members Have a Right to Access Financial Records
The structure of homeowner and condo association boards can make them attractive to fraudsters. Association boards are comprised of part-time volunteers responsible for accounting and control. A system of financial controls intended to prevent fraud may be missing, especially in smaller organizations, making theft easier. Periodic audits, which can promote accountability, could also be lacking.
Officers and directors have a fiduciary duty to owners.
Additional financial record review by an outsider is helpful for spotting suspicious activity, although the unresponsiveness of boards to unit owners is a well-documented issue. Florida owners, however, have the legal right to access financial records of the association.
In Florida, officers and directors of HOAs/COAs also have a fiduciary duty to owners/members. This means that officers/directors must always act in the best interests owners/members and never put their own interests first.
If you suspect that your condominium or homeowners' association is the target of financial fraud, the first step may be hiring an attorney to gain access the association's books and records.
Florida Contingency-Fee Fraud Attorneys
The Business Trial Group represents HOA and COA boards, as well as individual owners, in association fraud cases on a contingency-fee basis. If we accept your case, you pay no up-front fees, and you pay no fees at all unless and until we make a recovery in the case.
The sooner fraud is prosecuted, the sooner valuable association funds can be returned. If you have questions or concerns about community association fraud, learn your legal rights during a free case review.