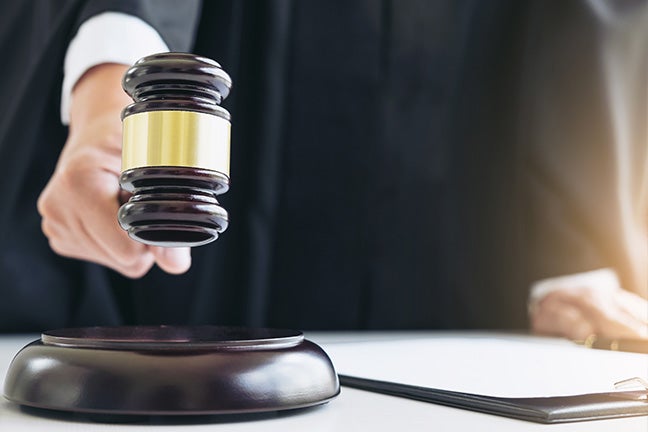 Business Trial Group Wins $771k Verdict for Florida Family
Attorneys William Lewis and Arletys "Letty" Rodriguez won a $771,000 jury verdict in Miami, Florida for a family that was found to have been defrauded by their daughter and sister.
The plaintiffs – Demetrio de la Paz and his five children, Armando de la Paz, Francisco de la Paz, Marizol Lantigua, Milagros Miranda, and Miriam Vera – filed a lawsuit against Demetrio's daughter and his children's sister, Marta Rosa de la Paz. The lawsuit alleged that the defendant pocketed $450,000 in a condo sale that should have been divided up equally among the seven family members.
The family was represented by Morgan & Morgan's Business Trial Group, in which William Lewis is a partner.
"After three years of litigation and two weeks of trial, we are pleased that the jury rendered a verdict holding the defendant accountable for her actions," said Mr. Lewis.
The plaintiffs alleged that when the condo unit was sold in 2014 for $775,000, the defendant misrepresented the sale price to her father and siblings. The plaintiffs maintained that the defendant had told her family that the unit had fetched only $325,000, then kept the remaining $450,000 for herself.
Suspicious that the defendant had concealed the true purchase price, after she denied receiving the extra funds, the de la Paz family took legal action.
It paid off.
The Business Trial Group overcame numerous legal hurdles, including a counterclaim and a writ to the Third District Court of Appeal. Ultimately, the jury awarded the Plaintiffs a total of $771,000 on counts for Breach of an Oral Contract, Fraud, and Breach of Fiduciary Duty.
After the verdict, Mr. Lewis said, "The jury spoke loud and clear that your word matters, and just because an agreement is not in writing does not mean it can be disregarded."
Business or Real Estate Dispute? We Can Help
Click here to learn more about the Business Trial Group's contingency-fee commercial litigation practice.
If you think you have a case, contact us for a free, no-obligation legal consultation.