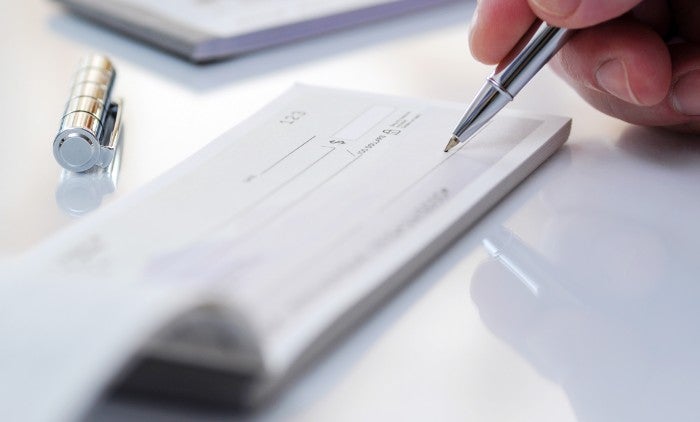 Business Trial Group Wins $400K FINRA Arbitration Award
A Financial Industry Regulatory Authority (FINRA) arbitration panel in Orlando, Florida awarded $400,000.00 to a Business Trial Group (BTG) client as a result of a brokerage firm's misconduct.
BTG attorneys William B. Lewis and Evan H. Frederick brought claims on behalf of client Anne C. Grey against brokerage firm Sterne, Agee & Leach, Inc. for transferring her retirement funds to her estranged husband without her consent. In March of 2019, after nearly two weeks of arbitration, the FINRA panel sided with Ms. Grey and ordered that Sterne Agee pay her $400,000.00 in compensatory damages.
The BTG's experienced attorneys and contingency-fee model allowed Ms. Grey, a public school teacher, to achieve a just result in this hard-fought legal battle, which involved third-party claims, cross-claims, and more than two years of litigation.
We have recovered tens of millions of dollars for investors who were victims of securities and broker fraud and misconduct. Contact us for a free case review.
Claimant Asserts that Sterne Agee Improperly Transferred Funds
In 2011, Ms. Grey was in the midst of divorce proceedings after nearly 30 years of marriage.
To financially protect herself while separated from her husband, Ms. Grey requested certain financial safeguards, including an agreement requiring the signature of both spouses for any withdrawals from a joint retirement account managed by Stern Agee.
Despite confirming that it received the Greys' dual-signature instructions, over a two-year period, Sterne Agee made 41 wire transfers to Mr. Grey totaling over a $1 million (half of which belonged to Ms. Grey), without informing Ms. Grey or requesting her approval or signed authorization.
Florida FINRA Arbitration Panel Sides with Claimant
Upon learning of the unauthorized withdrawals, Ms. Grey hired the Business Trial Group to recover her lost retirement funds.
Instead of acknowledging its liability to Ms. Grey, Sterne Agee – which is owned by multi-billion dollar financial services company INTL FCStone – "lawyered up" and hired the corporate law firm of Maynard, Cooper & Gale to fight Ms. Grey.  In addition, Sterne Agee sued Mr. Grey, and Mr. Grey then sued Ms. Grey accusing her of fabricating her claims. As a result, Ms. Grey had to combat both Sterne Agee and Mr. Grey in the arbitration.
At the final arbitration hearings, Sterne Agee argued that it did nothing wrong, that it had no obligation to seek Ms. Grey's consent for withdrawals, that Ms. Grey was aware of the withdrawals and, regardless, that the withdrawals were spent on Ms. Grey's lifestyle.  
Not only did the FINRA arbitration panel find that Sterne Agee was liable to Ms. Grey for $400,000.00 (a majority of Ms. Grey's lost retirement funds), but they denied Mr. Grey's claims against Ms. Grey in their entirety. This result is particularly notable because FINRA arbitration tends to favor brokerages.  In fact, Claimants, like Ms. Grey, are awarded no damages at all in approximately 60 percent of cases.  
"We're pleased the arbitrators saw through the noise and held Sterne Agee accountable for Ms. Grey's losses," said BTG attorney William B. Lewis. "At every turn, Sterne Agee refused to take responsibility for its errors in allowing Ms. Grey's vital retirement funds to slip under its nose and into Mr. Grey's pockets. The arbitration panel heard all of the evidence and reached a just result."
Sterne Agee was represented at the fourteen arbitration sessions by attorneys Peter Fruin and Julie Portera of Maynard, Cooper & Gale.  Mr. Grey was represented by Phillip Snyderburn of Snyderburn, Rishoi & Swann.
Contingency-Fee FINRA Arbitration and Securities Litigation
Sterne Agee put Ms. Grey through protracted litigation, hoping the struggle would be too much and that she would concede for a fraction of what she had lost. If not for the BTG's experienced securities attorneys and contingency-fee model—in which clients pay no up-front fees and no fees at all unless we win— Ms. Grey's outcome could have been much different.
As the business and securities litigation team of Morgan & Morgan, the nation's largest contingency-fee law firm, the Business Trial Group has the skill, experience, and resources needed to handle the most complex investor disputes. To discuss a potential claim, schedule a free case evaluation.