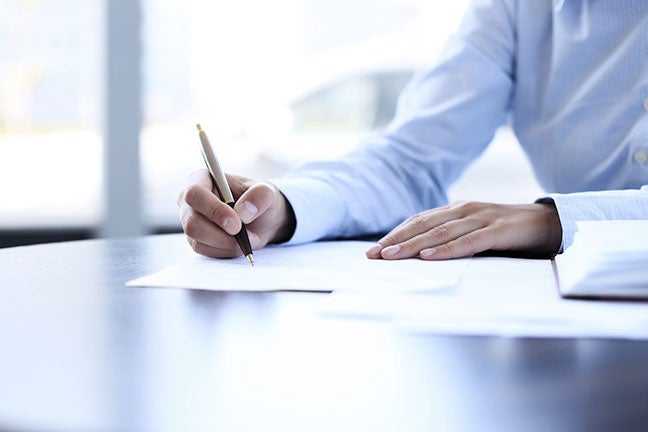 Law Firm Hourly Rates Hit $2,000: How Can Businesses Afford High-Quality Representation?
A recent study conducted by BTI Consulting Group revealed that rates for top-earning attorneys have reached an all-time high of $2,000 per hour. As jaw-dropping as that number may be, almost equally astounding was the study's finding that the average hourly rate companies paid for outside counsel was $982 per hour.
That's great news for the attorneys receiving thousand-dollar an hour fees, but how can small businesses that can't afford these rates survive and prevail in litigation with larger corporations?
Another option for business litigation
One solution to the high cost of corporate litigation is a contingency fee structure. At the Business Trial Group, we handle commercial and securities litigation exclusively on a contingency-fee basis. This is a unique model among large law firms, which generate revenue by billing by the hour for complex, document intensive, multi-year cases.
So why, if we could be charging our business clients for every hour of legal work in and out of the courtroom, do we operate on a contingency-fee basis?
Business clients who do not have the luxury of a powerful legal team often settle for far less than they deserve or don't recover their losses at all.
First and foremost, we believe the greatest successes are achieved when the economic interests of the attorney and client are aligned. Any economics textbook will tell you that people respond to incentives – and at traditional business law firms, attorneys are primarily judged by how many hours they bill, not on their client's results. Because our fees are tied to winning cases, the goal of our attorneys and clients is the same – maximize the recovery from each and every case.
We also believe that cases should be decided on the merits, not by the size of a party's legal budget. Because the Business Trial Group is supported by the resources of a prominent national law firm, we are able to bear the costs of complex litigation so our clients receive the highest level of representation regardless of their size or wealth.
When a business suffers losses as a result of a contract breach, fraud, theft, or other misconduct, it's in a vulnerable position. No business should have to deny itself a fair chance at justice just because it's up against $500, $1,000, or now $2,000 per hour lawyers.
Contingency-fee business litigation works
Time after time, we have seen the benefits of contingency-fee business litigation play out, and how the model can strengthen the attorney-client relationship and the case itself.
For example, the Business Trial Group recently won a $780,000 jury verdict for a small business owner going up against a much larger corporation.
The local business owner, Florida resident Nathan P. Dixon, owned an alarm system dealership. Mr. Dixon came to us with a contract dispute against a nationwide security company, Safeguard America, that refused to pay certain fees promised in the parties' agreements.
Safeguard, instead of settling Mr. Dixon's claims or even simply disputing them, chose to file counterclaims against Mr. Dixon. The lawsuit required us to go through years of discovery, review tens of thousands of pages of records, and engage an expert forensic accountant to recreate the parties' financial relationship. After dedicating hundreds of hours of attorney time and tens of thousands of dollars in costs to Mr. Dixon's case, he received a jury verdict for over 100% of his damages.
Without a contingency-fee arrangement it would have been difficult, if not impossible, for a small business owner like Mr. Dixon to navigate this type of complex litigation and prevail. But when both client and attorney are freed of the preoccupation with hourly fees, the focus can turn entirely to winning the case at hand, regardless of how long it takes or which resources are necessary to get there.
It's good business to know your options
Practicing business litigation on a contingency-fee basis requires exercising careful judgment about which cases we take on. The benefit to those who seek counsel from us, whether they ultimately become our clients or not, is that we will review their dispute free of charge.
Reviewing a commercial case would typically cost a business hundreds, and more likely thousands, of dollars of fees, which could dissuade them from exploring their legal options. If you are involved in a business dispute, you can contact the Business Trial Group and speak with an attorney for no cost and with no obligation.
To learn more about the Business Trial Group's mission and the opportunities for clients and attorneys, click here.