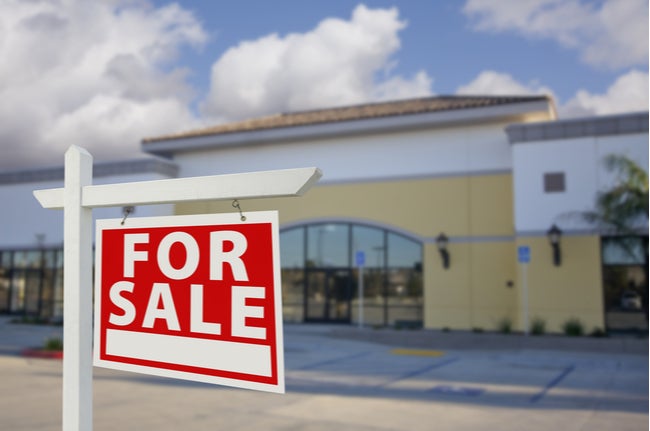 Private: Florida Lawsuit Alleges Real Estate Broker Failed to Pay Commission to His Partners on $56M Property
A new lawsuit filed by the Business Trial Group (BTG) alleges that Jaime Godur and his companies failed to pay two real estate agents their commissions owed on the sale of the Festival Marketplace in Pompano Beach. 
As The Real Deal reported, the 382,000-square-foot flea market was purchased by the IMC Equity Group for $56 million in April 2018. 
Both Herrera and Bauso had agreements with Godur that entitled them to a share of the commission. Agent Christopher Bauso is allegedly owed 20% of the gross commission received by Godur and/or his companies.  And Agent Claudia Herrera is allegedly owed half of the remaining commission.
BTG attorney Joshua Alper, who filed the Complaint, told the Daily Business Review that "the purpose of this lawsuit is to hold Mr. Godur and his companies accountable for their misconduct in denying my clients the commission that they are rightfully owed." 
Herrera and JV Acquisitions (JV), an entity solely controlled by Godur, previously executed a Memorandum of Understanding where they agreed to split all real estate commissions 50-50 for a period of three years, beginning on July 30, 2015. 
Bauso had known Godur both personally and professionally for years, and he introduced Godur to the seller of the Festival Marketplace property. The parties intended Bauso to be closely involved in the transaction from inception until closing.  Herrera was substantially involved in the transaction as well. 
According to the Complaint, Godur and/or his entities misappropriated the entire commission for their own personal gain, and failed to give Herrera and Bauso their share of the commission.
The Festival Marketplace Mall Deal
In or around November 2017, Godur started to conceal offers from interested buyers from Bauso and Herrera. Around the same time period, Godur presented an offer from another buyer, IMC Equity Group (IMC).
According to the Complaint, Godur failed to disclose the IMC offer to Herrera because he believed he could close this transaction without giving Herrera her commission. 
The Festival Marketplace accepted IMC's offer for a total sale price of $56 million. Once the offer was accepted, Godur is alleged to have engaged in a ploy to ensure he received all of the commission. 
Godur allegedly engaged in a ploy to ensure he received all of the commission. 
As part of this strategy, Godur allegedly misled Herrera and Bauso to believe that each of them withheld money from Godur. Significantly, according to the Complaint, Godur attacked their character in order to convince Herrera and Bauso to stop communicating with one another. Godur also repeated the story concerning Herrera to the seller's Chief Financial Officer Doug Meyer, so that Meyer would not communicate with Herrera.
Godur knew that he needed Bauso to facilitate a closing, especially since Bauso and Meyer were close personal and professional friends. However, as a result of Godur's misconduct, Herrera did not know a transaction involving the Festival Marketplace even closed. 
Around May 2018, after receiving no information concerning the progress on the sale of the Festival Marketplace, Herrera contacted Godur for an update. 
Godur neither informed Herrera that the property and corresponding business sold to IMC for $56 million nor that Godur received a $2.24 million commission, which represents 4% of the gross purchase price of the Festival Marketplace. Instead, Godur told Herrera that he had turned his attention to designing eyeglasses for a Chinese company. 
Later that month, Herrera received a call from Bauso requesting assistance in trying to obtain his 20% referral fee from the sale of the Festival Marketplace from Godur. 
According to the Complaint, this was the first time Herrera received information regarding a closed transaction involving the Festival Marketplace, and that Godur misappropriated the commission for his own benefit. Herrera immediately spoke to Meyer, who confirmed the property sold to IMC. Meyer was duped into believing Herrera no longer had a business relationship with Godur. 
To date, Herrera and Bauso have not received their rightful share of the real estate commission owed. 
BTG's Experienced Attorneys Can Help In Real Estate Commission Disputes
If you are involved in a commission dispute, you should contact an attorney with experience in these matters. Our experienced trial attorneys have helped many commercial real estate brokers resolve their disputes and recover the commissions they were owed.
For example, a jury awarded $427,800 to a real estate company represented by BTG for an unpaid sales commission on a commercial property due to the breach of a brokerage agreement.
The Business Trial Group works on a contingency-fee model, which means that we don't charge up-front hourly fees or retainers. And you owe us nothing until we successfully resolve your case.