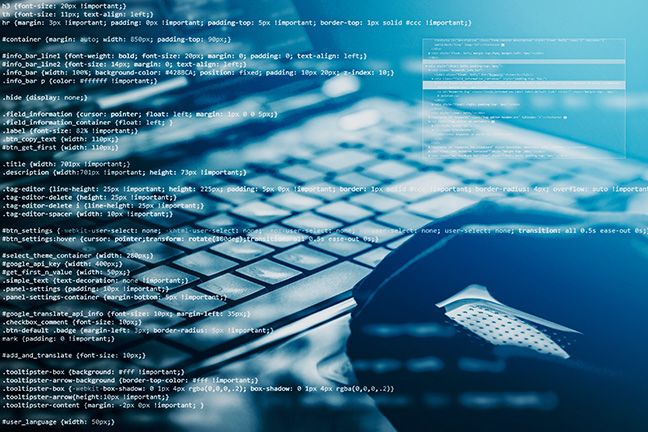 Nearly $1B in Real Estate Transactions Target of Wire Fraud in 2017
In the last two years there has been an explosion in cybercrimes targeting money wired in connection with real estate transactions. Perpetrators of these scams gain access to email correspondences about pending real estate closings and then send a phony email directing settlement funds to be wired into the scammer's bank account—often to never be seen again.
Our attorneys can help recover money for victims of settlement-fund wire fraud.
These scams have cost victims hundreds of thousands and even millions of dollars per incident. While the FBI may be able to recover a portion of the stolen funds, a full recovery may only be possible by filing a lawsuit against the entity responsible for wiring the money to a fraudster.
The Business Trial Group helps buyers and sellers who lost money due to settlement-fund wire fraud. We handle these cases on a contingency-fee basis, so our clients pay no upfront fees, and no fees at all unless we recover money for them. Learn more during a no-cost and no-obligation case review.
The Fastest Growing Real Estate Cybercrime in the U.S.
Hacking of real estate transactions is the fastest growing form of real estate cybercrime in the United States, according to an analysis by the Miami Herald.
The Herald obtained FBI data that shows in fiscal year 2017, $969 million was "diverted or attempted to be diverted" from real estate purchase transactions and wired to "criminally controlled" accounts. In fiscal year 2016, the FBI recorded $19 million in real estate transaction wire fraud.
Fraudsters may target the real estate industry because it has not yet adopted strong security measures.
Here's how a typical scam of this kind works: hackers break into the email account of a real estate agent or settlement service provider and monitor communications. When the hacker learns that a real estate closing is about to happen, they assume the identity of the real estate professional, the title company, the settlement agent, or the seller and then send an email with phony instructions to wire the settlement funds into a bank account controlled by the fraudster. The criminal's account is often offshore and can be cleaned out in a matter of minutes.
Security and ID theft expert Robert Siciliano told realtor.com that these are crimes of opportunity. "Currently, most industries that have experienced large data breaches have put systems in place and have become hardened. That means the real estate industry and others become the path of least resistance," said Siciliano. "Unlike the entire financial industry who have encrypted communications, the real estate industry is a hodgepodge of free email accounts and unprotected communications."
Protecting Yourself From Real Estate Transaction Scams
The recent surge in real estate transaction scams will hopefully lead to the industry's implementation of stronger security measures, such as encrypted communications.
Consumers can also take measures to protect against wire fraud. The Federal Trade Commission (FTC) recommends that home buyers take the following steps to avoid phishing scams:
Never send financial information via email.
Verify money wire instructions over the phone.
Be careful about opening attachments and downloading files from emails, even from someone you know, if you are not expecting them.
If you believe you sent money to a scammer, immediately contact your bank and request a wire recall.
Recovering Money From Real Estate Wire Fraud
Real estate clients who have fallen victim to a phishing scam may be able to contact the FBI and recover lost funds if the transaction amount is $50,000 or more, the bank transfer is sent internationally, the bank issues a recall notice, and the FBI is informed of the crime within 72 hours.
But even if the FBI can help, not all of the funds may be recoverable without the victim taking legal action.
Due to a scam, our clients' title company wired $326,000 to an unknown third party.
In a current case being handled by the Business Trial Group, our clients, Erwin and Marie Hammerling, fell victim to a hacking scam that saw their title company wire $326,000—the proceeds from the sale of their home—to an unknown third party. While the FBI was able to recover a portion of these funds, a substantial portion remains unrecovered.
The Business Trial Group has filed a claim on behalf of the Hammerlings against the title company in an attempt to recover the balance. The Hammerlings' story was featured on WFTV Channel 9 news.
Our attorneys have had success in recovering money for victims of these real estate schemes. For example, our attorneys recently represented the seller of a home whose sale proceeds were mistakenly wired to a bank account held by an unknown third party. Ultimately, our attorneys made a full recovery for our client, plus legal costs and fees.
Florida Contingency-Fee Real Estate Attorneys
If your home purchase money or sale proceeds were stolen due to the negligence or other actions of a real estate professional, such as a real estate agent, a title company, an escrow company, or an attorney, the Business Trial Group may be able to help.
As the nation's largest contingency-fee business law firm, we charge no upfront fees or retainers, and if we do not successfully resolve your case, you pay nothing.
Discuss your claim during a free case review.