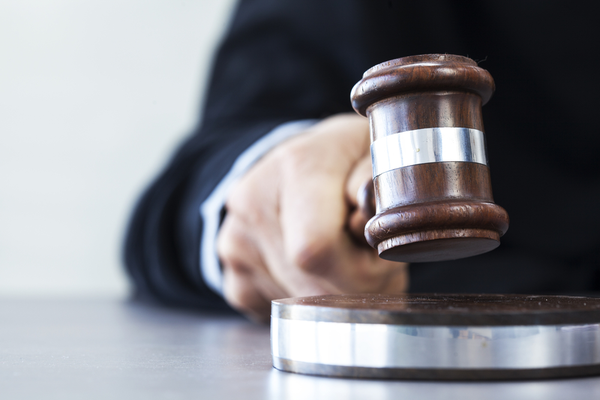 Business Trial Group Recovers $8.6 Million for Alaqua Lakes Community Association After Winning Appeal
The Business Trial Group won the appeal of the jury verdict awarded to its client Alaqua Lakes Community Association for defective roads in the luxury community, leading to an $8.6 million recovery.
On August 4th, 2020, Florida's 5th District Court of Appeal denied the appeal of developer Taylor Morrison. The court entered a per curiam affirmed (PCA) decision, ruling in favor of Alaqua Lakes.  A PCA indicates that the points of law raised in the appeal are so well-settled that further writing would serve no useful purpose.
"We're pleased the 5th DCA saw that Taylor Morrison had tried everything to deny and delay the damages they clearly owed to these homeowners for their negligence," said Paul SanGiovanni, one of the Association's attorneys with BTG.
The developer's negligence resulted in design and construction defects affecting approximately seven miles of roadways and an underdrain system, which serves more than 500 homeowners. The original developer of the Alaqua Lakes Community was Taylor Woodrow Communities, which later became Taylor Morrison of Florida, Inc.
"Ultimately, Taylor Morrison was negligent in building the roads in Alaqua Lakes, causing failures that require substantial repairs, and then tried to shirk responsibility for their actions," SanGiovanni said in a statement. "This order upholds the previous verdict that recognized these damages, and grants the homeowners their costs and statutory interest for the years that they waited for this justice against Taylor Morrison."
In August 2018, the BTG won a $3.8 million jury verdict on behalf of the Alaqua Lakes Community Association; and after including prejudgment interest, the Court entered a $7.36 judgment in April 2019.
Post-judgment interest accrued through the time of the appeal increased the total Taylor Morrison owed to the homeowners.  After Alaqua Lakes prevailed on the appeal, Taylor Morrison paid the BTG's client $8.6 million to satisfy the judgment and conclude the litigation.
"These homeowners fought to fix their roadways and drainage systems for years, and we're extremely pleased that they will finally be able to make needed repairs to ensure their community roads are safe and well-constructed," SanGiovanni said.
Taylor Morrison was represented by the corporate law firms of Shutts & Bowen and Carlton Fields.
FLORIDA CONTINGENCY-FEE CONSTRUCTION ATTORNEYS
The Business Trial Group handles construction litigation on a contingency-fee basis, so there are no upfront costs. Our mission is to not only be the best construction litigation attorneys in Florida, but to make the highest quality representation affordable. Because we work on a contingency-fee basis, our clients pay for results, not hours.
To discuss your claim at no charge and with no obligation, contact us today or fill out our online form.