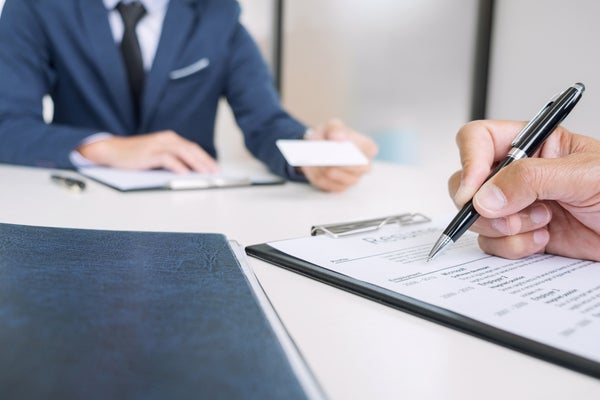 Business Trial Group Fights For and Wins Recruiter's Compensation
In September 2019, a third-party recruiter hired the Business Trial Group ("BTG") after an international foreign exchange company failed to pay compensation owed to our client in connection with the placement of a candidate/lead. Within one month of being sued by BTG, the foreign exchange company settled and paid our client's compensation. 
Our client has been recruiting and placing high-qualified candidates in the foreign exchange and international payments industries since 2003. Sometimes, this is referred to as a "headhunting" firm. 
In this particular situation, our client entered into a written contract with the foreign exchange company. The parties agreed that our client would recruit candidates for the foreign exchange company, and the company would pay compensation to our client for all candidates employed by the company. The contract also included specific language that if any candidate referred to the foreign exchange company by our client is hired, directly or indirectly within one year since last candidate contact, "the client shall pay a fee." 
On or around June 27, 2018, our client recruited and submitted a candidate to the foreign exchange company. Thereafter, the company interviewed, negotiated, and ultimately hired the candidate in April 2019. 
On July 15, 2019, our client sent the foreign exchange company an invoice for the candidate. The company, however, failed to pay any compensation at that time. 
Our client's invoice went unanswered until BTG attorney Aaron Garnett filed a lawsuit on the recruiter's behalf on September 5, 2019. After being sued, the foreign exchange company paid compensation to our client and the parties filed an Agreed Motion for Entry of Final Order on October 4, 2019.
We are always open to resolving our recruiter-clients' cases through settlement. If our clients, however, are not satisfied with the offer, then we will not hesitate to push forward to trial.
Our Attorneys Fight for Your Recruiter Compensation
When a third-party recruiter submits a job candidate to a company and the company hires that candidate, the recruiter is entitled to compensation in the form of a recruitment or placement fee. This is true even if there is no written contract, because the recruiter is entitled to this compensation based a contract being implied under the specific legal or factual circumstances. As with our recent client's case, recruiters who are not paid for their services may be able to file a lawsuit to recover the compensation they are owed. 
Our attorneys have extensive experience working with clients who wrongfully did not receive commissions or compensation. In particular, we have a history of fighting for recruiters' unpaid fees.
The Business Trial Group has successfully resolved claims against Fortune 500 companies for failing to pay recruiters in connection with the placement of executives, financial advisors, and others.
Because we are one of the few business litigation firms that take cases on a contingency fee basis, our recruiter clients pay no hourly fees, and no fees at all unless we recover unpaid compensation for them.
If you are a recruiter who successfully placed a candidate but was not paid your compensation, please contact agarnett@forthepeople.com or click here to submit a free, no-risk case evaluation.