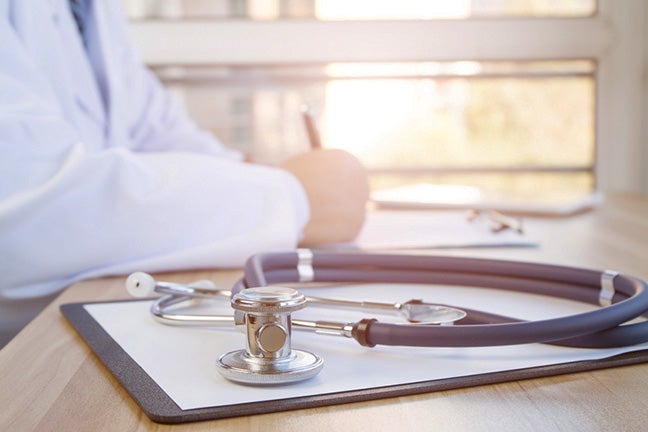 Business Trial Group Attorneys Damien Prosser, William Lewis and Jessica Thorson Achieve Settlement in Health First Antitrust Case
Three years ago, physician's group Omni Healthcare and over a dozen individual doctors filed an antitrust lawsuit against Health First, a major health system in central Florida.
What ensued was a long and complex legal battle over allegations that Health First was attempting to monopolize regional healthcare in Brevard County, Florida.
Along with the Whatley Kallas firm, Business Trial Group attorneys Damien Prosser, William Lewis, and Jessica Thorson served as trial counsel for the Plaintiffs, and achieved a settlement on August 16th, 2016.
Health First's actions allegedly threaten physician livelihoods
The organizational landscape for physicians has never been more complex than it is today. It is critical that doctors, therefore, have fair opportunities to retain patients, without having to worry about one healthcare system monopolizing the competition.
In Omni Healthcare Inc. et al. v. Health First Inc. et al., the Plaintiffs alleged that by creating and enforcing exclusivity requirements for enrolled physicians, Health First significantly diminished the patient base of certain physicians.
If physicians failed to retain and refer patients exclusively through Health First, the health system allegedly cut them out of any future contracts. The lawsuit sought to classify this behavior as anti-competitive and in clear violation of state and federal antitrust regulations.
The Plaintiffs requested $360 million in damages to compensate for Health First's alleged transgressions.
Because Health First is the only fully integrated health system in Central Florida and the most prominent in Brevard County, denying physicians contracts for unlawful reasons would cause them significant financial and professional repercussions.
Though the trial was estimated to last three weeks, the settlement agreement was reached after only one day. The amount and terms of the agreement have not been disclosed.
How antitrust violations threaten the free market
Antitrust laws are essential to preserving competitive marketplaces both regionally and nationally. Anti-competitive business practices in the health care industry have been under particular scrutiny this year, in instances such as the DOJ's intervention in the mergers between Aetna and Humana and between Cigna and Anthem.
For one company to monopolize an industry or even a regional business category through unfair means can create ripple effects that damage smaller businesses, employees, and investors.
Antitrust laws prohibit certain anticompetitive business practices in a variety of ways. In the Healthfirst case, penalizing doctors for refusing to go through one system could cause the already dominant company to gain an unfair and unearned advantage over competitors.
The benefits of paying for results, not hours
Due to the scope of issues involved in antitrust cases, this type of litigation can be incredibly complex, and often takes years to resolve.
When individual clients or small to mid-sized businesses attempt to recover damages from larger companies, the burden of hourly fees could dissuade them from going to trial. It may even dissuade them from attempting to seek justice at all.
This is one of the primary reasons the Business Trial Group litigates all complex commercial matters on a contingency-fee basis.
Learn more about the benefits of paying only for results, or contact us for a free case review.