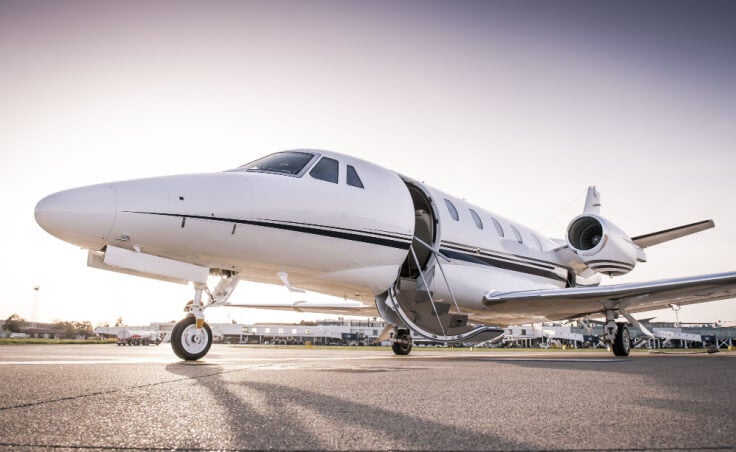 JETEX faces lawsuit for signing fraudulent flight-time agreements
JETEX Aviation Services, LLC ("JETEX"), with a principal business address located in Stuart, Florida according to public records, currently faces a lawsuit alleging that it knowingly entering into a fraudulent Aircraft Flight-Time Agreement. 
On September 24 2021, the Plaintiff alleges that it entered into the contract with JETEX, which was supposed to reserve flight time and a 25% security interest on a specific aircraft (a Dassault-Breguet Falcon 50) in exchange for $600,000. 
However, after multiple attempts to secure flight time on the aircraft, the Plaintiff soon learned that it was not in service and, in fact, was not in service when JETEX entered into the contract and accepted the Plaintiff's $600,000.
After the Plaintiff learned that it had been defrauded by JETEX and its principal, Justin Sullivan, the Plaintiff made demands for the return of the $600,000 for months. As alleged in the lawsuit, although Sullivan promised that the money would be returned, it never was. 
In addition to JETEX, Sullivan is also identified as a Defendant because, as alleged in the lawsuit, he was fully aware that the aircraft was unavailable for service when the contract was signed, and knew it would continue to not be for the foreseeable future. But despite this, Sullivan and JETEX proceeded to enter the contract taking Plaintiff's $600,000.00.
Based on Sullivan's LinkedIn profile, he is also associated with three other private jet companies, including AJAX Jets, Private Jet Maintenance (PJM) LLC, and Private FLITE. However, it is not made public whether there are other additional private jet companies he is affiliated with. 
Contact Morgan & Morgan Business Trial Attorneys Today 
If you have been defrauded by JETEX or Sullivan under similar circumstances, putting you severely out of pocket, the experts at Morgan & Morgan understand the detrimental impact this can have on your business or personal finances and strive to provide a quality service aligning with your best interests. Roger C. Brown, Esq. of Morgan & Morgan is the lead attorney on behalf of the Plaintiff. 
The attorneys at the Business Trial Group litigate disputes throughout Florida on a contingency-fee basis. That means our clients only pay attorneys' fees if and when they win. If you have questions about a fraudulent dispute in relation to Justin Sullivan, contact us HERE or call one of our experienced attorneys at 888.871.0783 to discuss your case today.