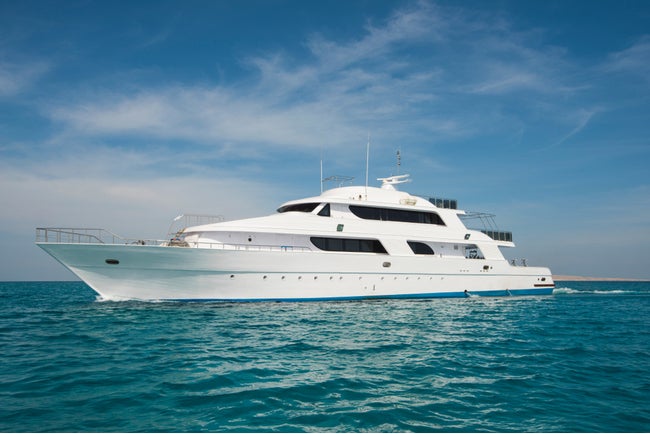 BTG Files Florida Lawsuit Over Unpaid Commission On a $14.5 Million Yacht
The Business Trial Group ("BTG") filed a lawsuit on behalf of yacht broker Scott Goldsworthy, who was denied a commission on a $14.5 million yacht that was purchased by real estate developer Miki Naftali from a prominent shipyard in Italy.
According to the Complaint, which was filed by BTG attorney Joshua B. Alper, Goldsworthy is still owed approximately $725,000 as a commission, or 5% of the gross sales price, which is the standard commission in the industry for this type of transaction. 
The Complaint states that Naftali and yacht manufacturer Baglietto S.p.A. failed to honor their promises to pay Goldsworthy the commission he is owed after he spent two years assisting with designing and purchasing the new custom yacht.
As reported in The Real Deal, Naftali preemptively filed a lawsuit in New York for a declaratory judgment that no commission is owed. The BTG is defending Goldsworthy in that lawsuit, in addition to filing this separate lawsuit in Broward County, Florida.
Naftali Retains Goldsworthy for the New Yacht Project
Goldsworthy and Naftali have known each other for approximately 6 years. After serving as Naftali's broker to purchase and sell yachts over the years, Naftali wanted Goldsworthy to serve as his broker in the purchase of a new custom yacht, and he agreed that Goldsworthy's commission on any new build yacht he purchased with Goldsworthy as his broker would be 5% of the gross sales price. 
According to the Complaint, from 2016 through the fall of 2017, Naftali and Goldsworthy performed due diligence regarding the type of yacht to build. During this time, Naftali and Goldsworthy regularly had in person meetings in Fort Lauderdale, Florida to discuss this project. Together they spent significant time setting forth the criteria, design and quality specifications, price point, and the shipyards to consider for the yacht Naftali intended the manufacturer to build.
The Complaint states that Naftali and Goldsworthy decided Baglietto, CDM, and Rossinavi were the three shipyards that would receive final consideration. Ultimately, Baglietto accepted Naftali's bid proposal around the summer or the fall of 2017.  
The Complaint alleges that Naftali selected Baglietto, in part, because Baglietto agreed to exclude Goldsworthy from the contract. "Prior to Naftali and Baglietto executing a contract for the new build yacht project, they collectively decided to exclude Goldsworthy from the contract, and deny him his commission even though the parties knew he was the procuring cause of the sale," the Complaint states.
Verbal Agreements Are Enforceable
Under Florida law, oral agreements are just as valid as written contracts.  Goldsworthy entered into oral agreements with both Naftali and Baglietto whereby they offered to pay Goldsworthy a 5% commission on the gross sales price of the new build yacht.  Goldsworthy accepted this offer and, over the next two years, continuously worked on the new build yacht project.  
While this agreement was initially an oral agreement, the Complaint explains that it was confirmed in writing through numerous emails exchanged between Naftali, the CEO of Baglietto (on behalf of Baglietto), as well as between the naval architect and the interior designer involved with the new build yacht project. The Complaint alleges that the oral agreement was breached when Naftali and Baglietto denied Goldsworthy his commission.
BTG Fights for Your Commissions
If you did not receive a commission that you are contractually entitled to — whether the contract is written or oral — the Business Trial Group may be able to help. Our business attorneys have extensive experience working with clients who wrongfully didn't receive commissions.
The Business Trial Group works on a contingency basis, which means our clients pay no retainer or hourly fees, and no fees whatsoever until we successfully resolve your case. For a free case review, get in touch with the Business Trial Group by using our contact form.