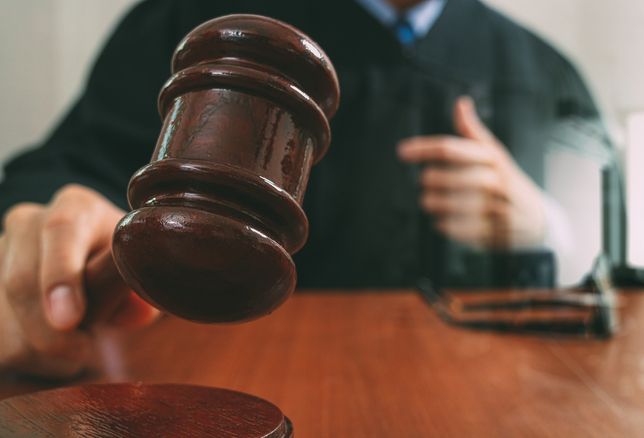 BTG Wins $500K Verdict for Software Company in Breach of Contract Case
The Business Trial Group secured a $509,583 verdict for C2C Schools, a family-owned company that provides software to schools to manage their day-to-day business for all sports and extracurricular academics, in a breach of contract case against the Florida High School Athletic Association (FHSAA).
BTG attorneys Benjamin Webster and Cory Simmons represented to C2C Schools after the company was repeatedly bullied into building services not included in their contract with the FHSAA. When C2C finally refused to build the extra services, the FHSAA terminated its contract with C2C, costing hundreds of thousands of dollars in lost profits for work the software company had largely already completed.
After two years of litigation, the jury awarded a verdict equivalent to the amount C2C would have made had the FHSAA not terminated the contract.
"This case was a classic example of a corporate bully intimidating a small, family-owned business and trying to coerce them into providing services for free," said Webster.
C2C Schools' software provides scheduling, eligibility, financial transaction and roster management, among other services, to schools and athletic associations, enabling them to manage their day-to-day business in real time. They are the premier company providing these services;  their clients include several state and national high school athletic associations. 
"This case was a classic example of a corporate bully intimidating a small, family-owned business and trying to coerce them into providing services for free."
"C2C has an excellent track record and jumped through endless hoops to accommodate the FHSAA's unreasonable demands, which fell well-outside the scope of their contract," said Simmons.
In 2015, C2C renewed their contract with the FHSAA. This happened around around the same that the FHSAA sought bids from various companies to develop and implement a comprehensive custom software program that managed various items related to game officials and referees, including registration, game attendance, testing, and more. This custom software had different functionality than the software that C2C was contracted by the FHSAA to provide and maintain.
C2C submitted a bid for this additional work in the amount of $98,000, which the FHSAA rejected. Later, the FHSAA demanded that C2C build the new software they had sought bids for under their current contract for no additional cost, and threatened to fire them if they did not comply.
C2C worked to accommodate these requests but ultimately notified the FHSAA that they were unable to continue doing the additional work for free. At that point, in the fall of 2016, the FHSAA terminated C2C's contract, which was supposed to run through June of 2019.
With the verdict obtained by the attorneys Webster and Simmons, C2C will recover the money owed to them by the FHSAA.
Contingency Fee Business Litigation Levels The Playing Field
The Business trial group levels the playing field for businesses, homeowner and condo associations, and individuals that stand up to large corporations. Rather than charging by the hour, we only get paid if we resolve our client's case with a settlement or verdict. If not, they pay us nothing.
We represent clients in a variety of business-related practice areas, including construction litigation, contract litigation, probate litigation, real estate disputes, legal and accounting malpractice, and intellectual property litigation. Contact us today for a no-obligation legal review.