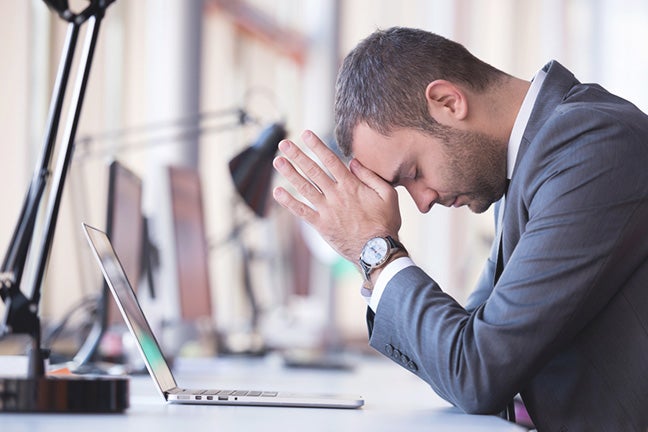 Scholastic Sued Over Allegedly Refusing to Pay Executive Commission
Scholastic, the company synonymous with school book fairs, Harry Potter, and Clifford the Big Red Dog, may have been named to Forbes' Best Large Employer list in 2017, but that doesn't necessarily mean that it treats its employees fairly.
A former account executive alleges that the book company refused to pay a commission he earned and that was agreed upon in his contract. Business Trial Group attorney Benjamin Webster is now helping him fight back to recover the money he claims he is owed. 
Client Claims Scholastic Only Paid Him a Fraction of His Commission
Scholastic had unilaterally decided to reduce the commission amount.
Joe Jernigan had an Account Executive compensation plan with Scholastic, which provided that the company would pay him commissions on sales achieved in his sales territory.
Less than a year after signing the compensation plan agreement, Mr. Jernigan helped negotiate and oversee a multi-million dollar sale with the School District of Palm Beach County in Florida. The sale closed in April of 2013 for approximately $8.7 Million. 
According to the terms of his compensation plan, Mr. Jernigan should have received a commission equivalent to 7.5% of the sale, or roughly $653,000. However, Scholastic informed Mr. Jernigan that it would not pay him the amount he was owed, but instead had unilaterally decided to reduce the commission amount and send him a check for a fraction of what he was owed.   
Business Trial Group Files Breach of Contract Lawsuit
As alleged in the Complaint, Scholastic's actions breached the contract that it had with its former employee. The terms of the compensation plan didn't permit Scholastic to decide after-the-fact to not pay Mr. Jernigan the commission amount he was owed, and especially not after the sale had been closed.
On November 27, 2017, attorney Benjamin Webster filed a breach of contract lawsuit on the executive's behalf. The complaint alleges that Scholastic owes Mr. Jernigan more than $465,000 in damages and interest, plus attorney's fees and costs.
The case is currently pending in U.S. District Court for the Middle District of Florida.
Employment Breach of Contract Attorneys
Companies often think they can get away with shortchanging their employees and contractors. 
Why do companies shortchange their employees and contractors, even when payment terms are clearly specified in compensation agreements? It's because they think they can get away with it, and they often do.
Most business dispute attorneys charge hourly fees. Corporate defendants with deep pockets simply drag out and delay litigation long enough until the employee or contractor is forced to withdraw their lawsuit or settle for less than is fair. After all, it doesn't make financial sense for a plaintiff to pay more in legal fees and costs than the amount they are owed. 
The Business Trial Group offers a different model that helps level the playing fields between large corporations and the contractors, employees, and small companies that stand up to them. By using a contingency-fee model rather than charging an hourly rate, employees don't have to worry about the financial burdens that hourly fees often bring. If a case isn't successfully resolved with a settlement or verdict, our clients pay nothing.
Our attorneys handle multiple types of employment contract breaches, including disputes over salary and compensation, benefits, and termination policies. If a company didn't fulfill the terms of your employment agreement and owes you money or benefits, or failed to meet another obligation, you may be able to file a lawsuit. Contact us today for a free, no-obligation legal review.