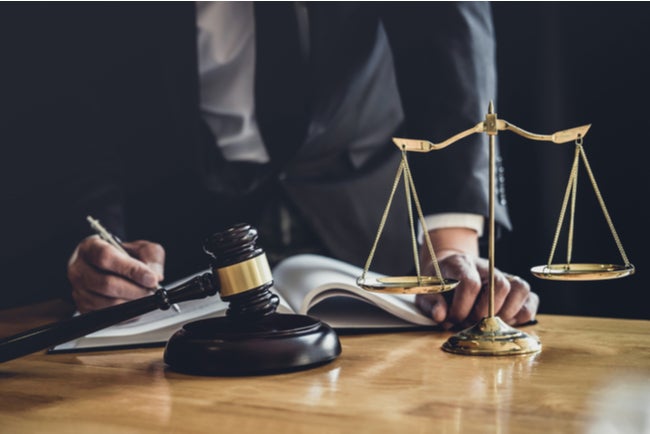 Business Trial Group Wins $1.79 Million Jury Verdict in Florida Legal Malpractice Case
After a week-long trial of a legal malpractice case in Brevard County, Florida, a jury awarded $1,790,000 to the Business Trial Group's client against her former attorney and his law firm.
BTG attorneys Benjamin Webster and Damien Prosser represented Laurel Lee Buescher, a real estate broker who had hired the Collins Brown Barkett Chartered law firm to pursue her unpaid commission earned on a $50 million property sale.
In 2004, Buescher procured a buyer for the sale of an 1,800-acre mixed-use property in Palm Bay, Florida, commonly known as Palm Vista – property that her buyer then purchased for $50 million. When she was only paid a small percentage of her commission, she retained Aaron Johnson, an attorney at Collins Brown, to recover her unpaid commission. 
As reported in the Daily Business Review, Johnson delayed filing suit for years and waited until the end of the four-year statute of limitations on Buescher's claim to file a complaint on his client's behalf. 
In his rush to file the lawsuit, Johnson negligently failed to ascertain the proper party plaintiff. Instead of listing Buescher as the plaintiff, he named a separate and distinct legal entity, Sun N Sea Real Estate P.A. as the plaintiff.  That company, which Buescher formed after the Palm Vista sale, did not exist and had no involvement in the $50 million property purchase. In addition, Johnson failed to sue important defendants – the parties that primarily owed her the commission.
The lawsuit "was basically DOA when it was filed," Webster told the Daily Business Review. According to Webster, Johnson's failure to address these errors, or even communicate that these errors occurred, left Buescher unable to pursue the commission that was rightfully hers.
Ultimately, Johnson and the Collins Brown firm withdrew from representing Buescher, and the court entered a judgment against Sun N Sea ending the case. 
With the statute of limitations having long since expired and Buescher's chances to recover her commission destroyed, she hired the Business Trial Group to sue Johnson and Collins Brown for legal malpractice.
"Unfortunately, her prior attorneys' actions destroyed any chance she had at recovering her commission – she had no choice but to hold them accountable," Webster said.
After a five-day trial, the jury agreed. The jury concluded that, but for the attorneys' negligence, Buescher would have recovered her commission.
The verdict that was awarded equaled 4% of the $50 million purchase, minus the partial commission payment Buescher had previously received. 
BTG's Experienced Legal Malpractice Attorneys Will Fight for You
Attorney negligence and legal malpractice can occur in in all areas of the law, including personal injury, commercial litigation, real estate, corporate, tax, probate and estate, and contract drafting. 
In cases where a lawyer's errors result in financial losses, it is important to talk to an experienced legal malpractice attorney as soon as possible.
Because BTG handles legal malpractice lawsuits on a contingency-fee basis, we diminish the financial risks associated with filing a malpractice suit. You pay us nothing until we win your case.
Contact us to learn more about your legal options.