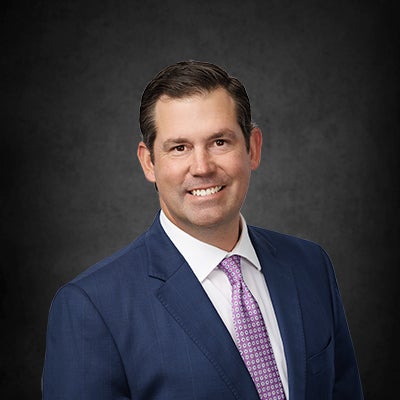 Mr. Lee is a trial lawyer and partner in the Jacksonville office of Morgan & Morgan's Business Trial Group. He specializes in handling complex business litigation on a contingency fee basis. Over his career, he has seen many individuals and businesses with significant claims unable to obtain access to the civil justice system or properly pursue their claims due to the inability to pay the attorneys' fees required by the traditional hourly fee model.
At Morgan & Morgan, Mr. Lee provides representation to clients involved in business disputes on a contingency fee (success fee) model, which allows his clients to obtain the best and most efficient results possible, regardless of their financial position. Using the success fee model, he has recovered millions of dollars for his clients through jury verdicts, bench verdicts, arbitration awards and settlements. Mr. Lee has first-chaired several trials and arbitration hearings and has obtained a number of significant verdicts and arbitration awards for his business clients.
Mr. Lee's practice is focused on different types of complex business cases, including those involving business torts, contract disputes, trade secret disputes, professional malpractice, real estate related litigation, construction defect and others. He has extensive experience litigating these and other types of complex cases from inception through trial and verdict, in Delaware and Florida state and federal courts. .
Prior to joining Morgan & Morgan, P.A., Chris was a partner in a large Florida-based civil litigation firm and before that, he was the managing director of one of Delaware's oldest and most respected law firms. Chris has been rated by his peers as "AV Preeminent", which is Martindale-Hubbell's highest peer ranking.
PRACTICE AREAS
Business Litigation
Business Tort Litigation
Commercial Litigation
Construction Litigation
Contract Litigation
Professional Malpractice
Bar Admissions
Delaware - 2008
District Court of Delaware - 2009
North Carolina - 2014
Florida - 2020
Middle District of Florida - 2020
Northern District of Florida - 2020
Memberships
Co-Executive Director of Piper's Kidney Beans Foundation
Education
Clemson University - 2001
Widener University School of Law - 2008